Double Cone Mixers
The unique design of the GEMCO Double Cone mixers and blenders result in a high degree of particle mobility without the use of internal baffles.
This type of blender offers a low profile, thus requiring less headroom. One access cover means easier cleaning and inspection.
Invented by GEMCO in the 1930s, the Double Cone is a proven performer in a wide variety of industries, offering greater overall volume and high efficiency with blend variations of 1-2 percent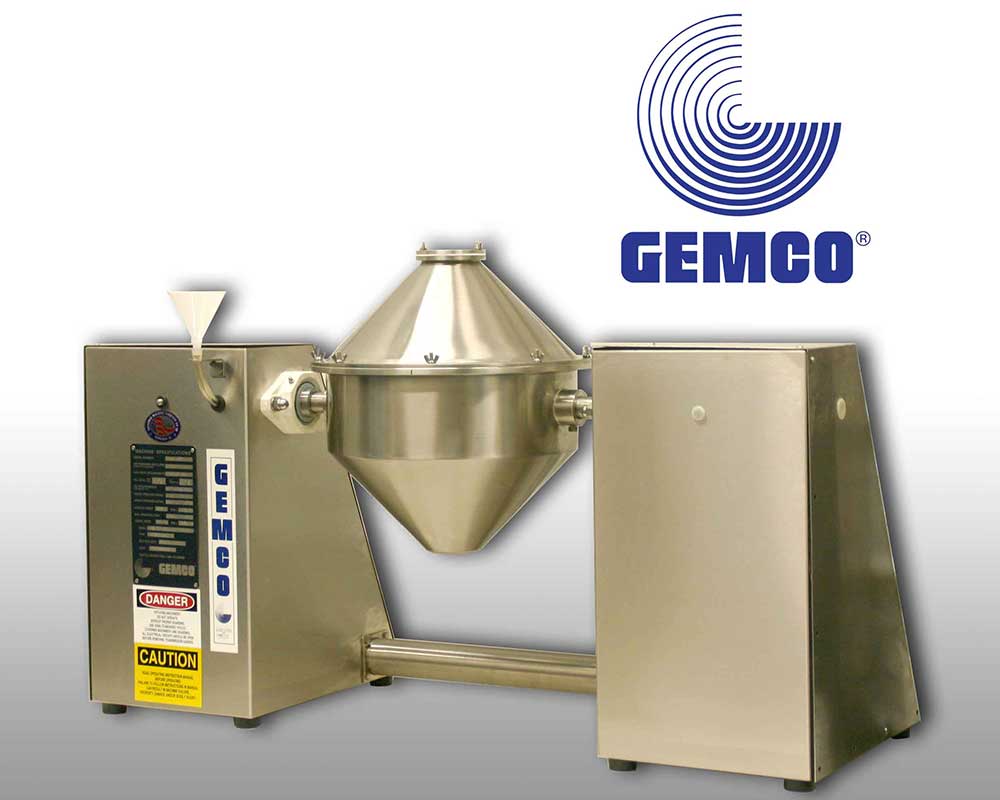 Double Cone Tumble Blenders
Each double cone tumble blender machine is custom-built to customer specifications for their application. GEMCO tumble blenders can handle a variety of material densities and are easily adaptable to material handling systems such as our GEMCOMATIC drum loading system. With installations in the Pharmaceutical, Nutraceutical, Cosmetic, Ceramic, General Chemical, and Powdered Metals industries, just to name a few, GEMCO's double cone tumble blenders are amongst the most versatile batch process blenders available today.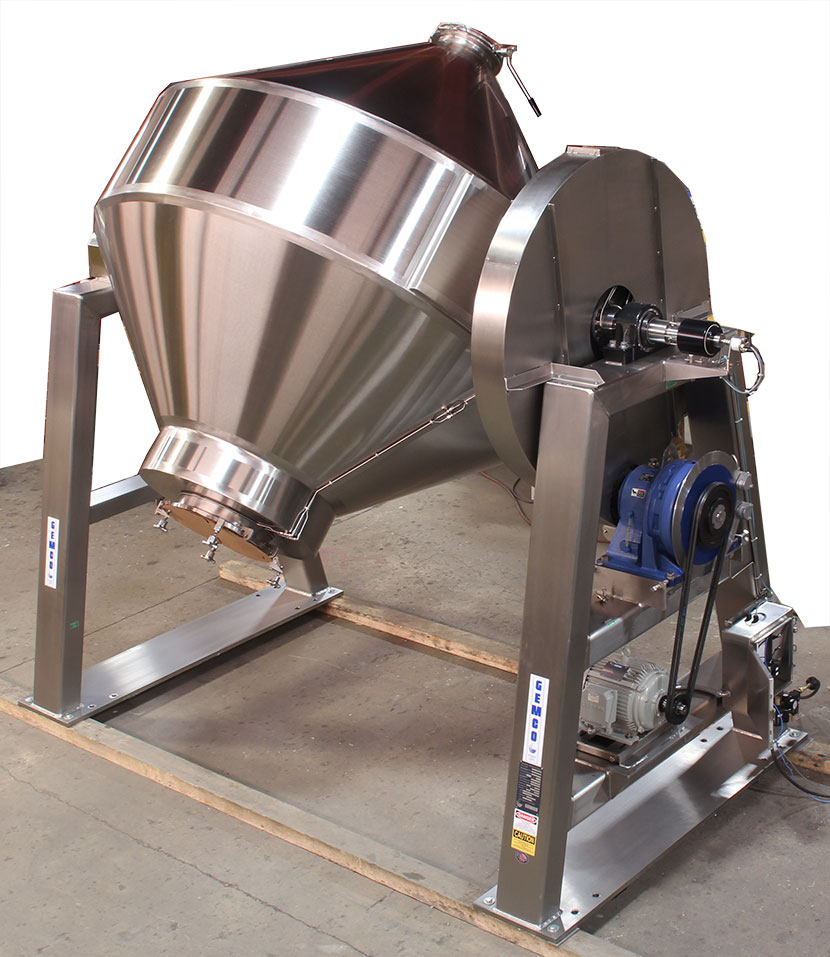 Double Cone Blender Standard Features:
10-300 Cubic Foot Working Capacities

304 and 316 Stainless Steel Vessel Construction
Carbon Steel Frames
Butterfly Valve
18" Access Cover
Standard Finishes
Double Cone Blender Optional Features:
GEMCOMATIC Material Handling System
Airless Spray Systems (Slant-Cone™ and Double Cone blenders Only)
Various High-Shear Bar Designs; Slow Speed, High Speed, Liquid Solids, Ultra-high Speed, Two Speed, or Variable-Speed
Stainless Steel Frames
Support Enclosures
Patented Dust-Tight GEMCO Discharge Valve
Internal and External Polishes
Various Discharge Angles and Valve Sizes are Available to Enhance the Discharge of Poor Flowing or Easily Segregated Materials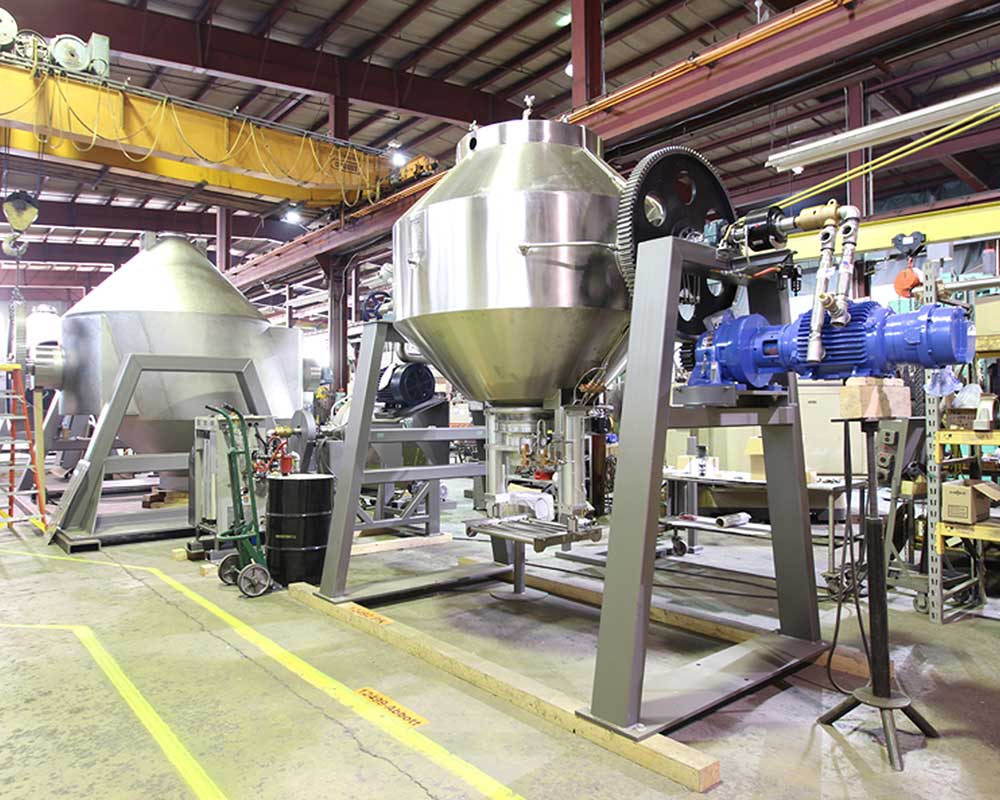 We specialize in development of all things powder for manufacturing industries.
Looking For more Product Resources?
Upgrading is for phones.
Future-proof your investment.
GEMCO's complete product line is designed around a long term philosophy. Whether you're purchasing a new or used GEMCO product, rest assured our engineers manufacture for legacy models.