GEMCOMATIC Drum Loading Systems
Rapid Loading: The control system quickly brings the drum tray to the inverted position, slows to open the valve, discharge the contents of the drum into the vessel, closes the valve, then speeds up to quickly return the vessel to the upright position, then stops, ready for the next drum.
The GEMCOMATIC Drum Loading System dramatically reduces vessel loading time and operator downtime.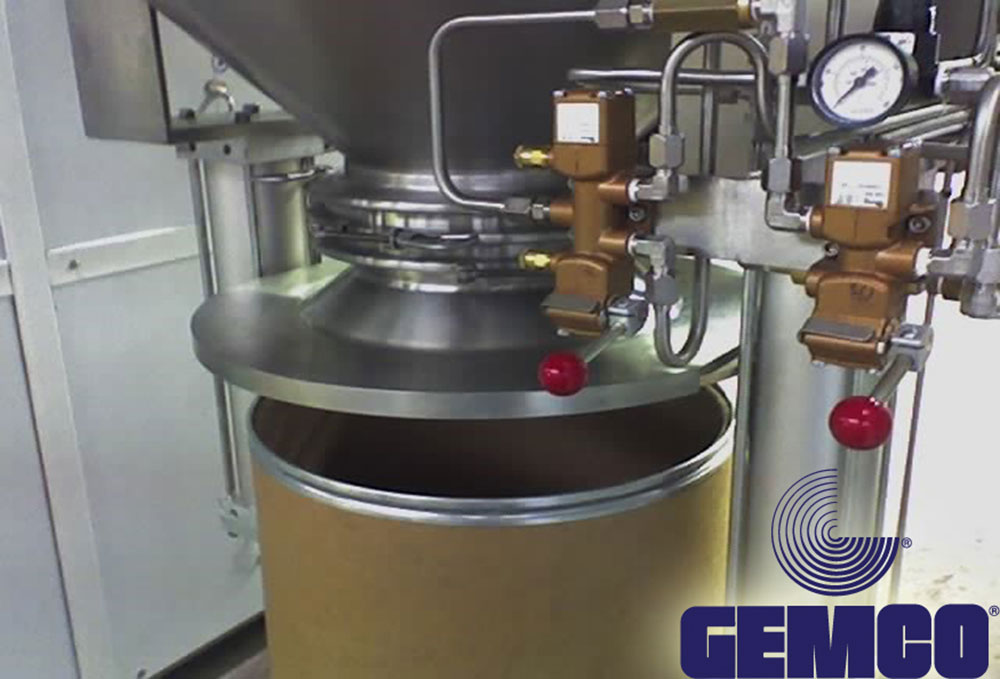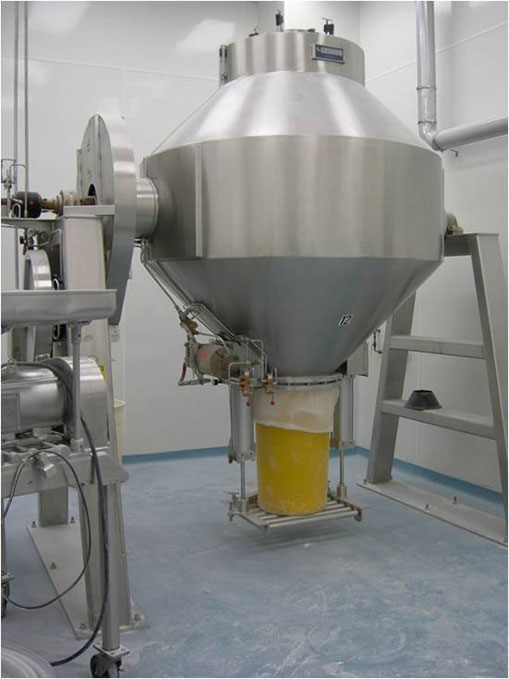 GEMCOMATIC Material Handling System Features
As a one-floor, one-person operation, the GEMCOMATIC eliminates second-floor mezzanine or platform expenditures, additional material handling costs, and saves processing time. A typical GEMCOMATIC system will discharge a drum in just 90 seconds and fill one in less than 60 seconds. This means fast throughput and greater processing efficiency. The blender spends more time blending and less time loading and unloading.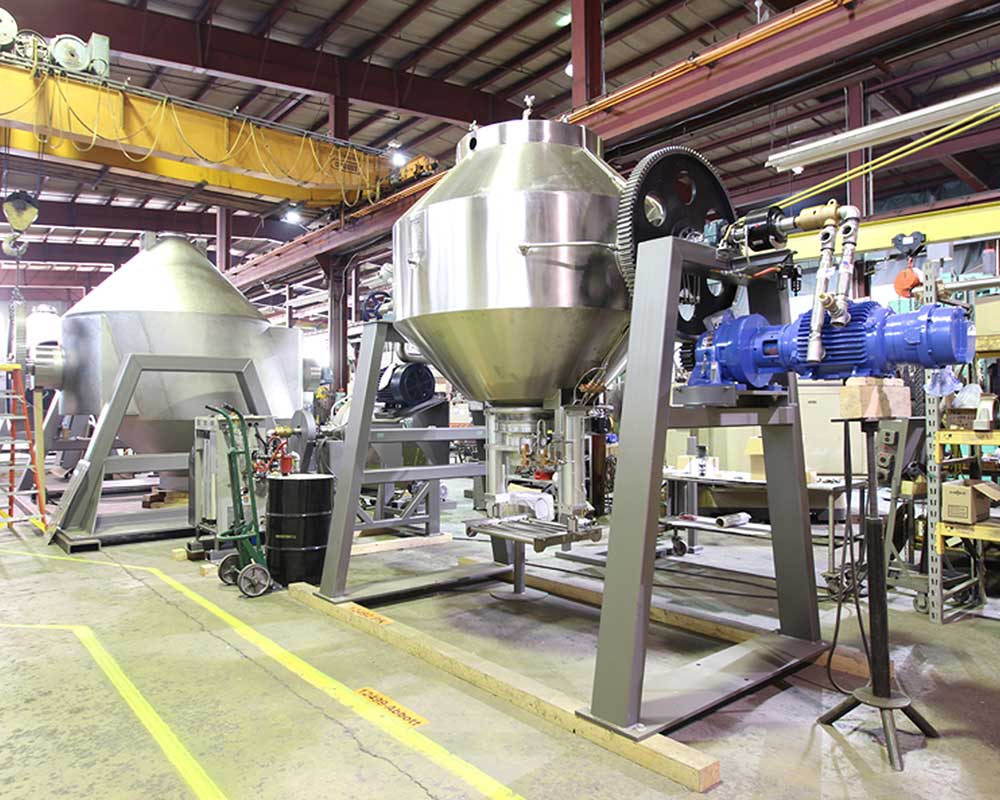 Standard Features
Fully Automatic "One-Button" Load and Discharge
Field Proven – Hundreds of Installations
Fast Loading (under 90 seconds) and Discharging (under 60 seconds per drum)
Accommodates any Drum Weight to 1600 Pounds
Accommodates any Standard or Odd Size Shipping Drums (Metal, Plastic or Fiberpak) from 26 to 35" High and 18 to 24" Diameter
Pneumatically Operated Drum Roller Tray Lift Assembly
Pre-Wired with Safety Interlocks
Optional Features
Tray Vibrators for Poor Flowing Materials
Bag Dumping Package
Full Sanitary Package Available
Bag Guard Design
Drum Weigh Off
Two-hand Safety Controls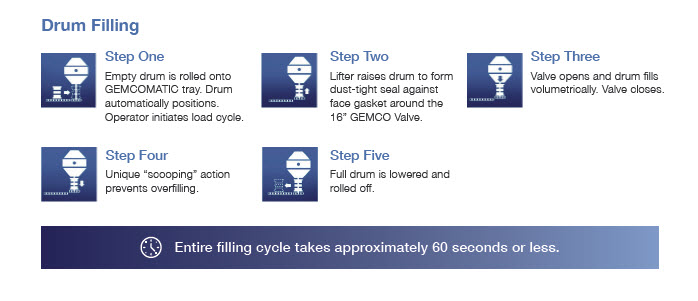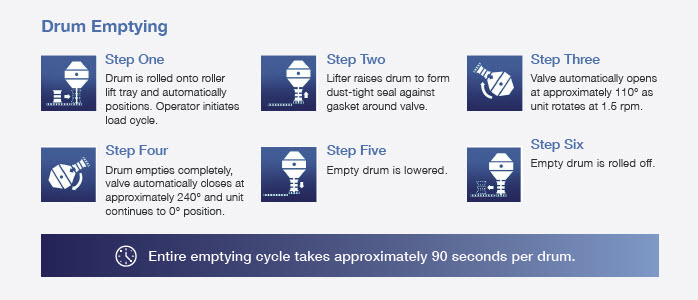 We specialize in development of all things powder for manufacturing industries.
Looking For more Product Resources?
Upgrading is for phones.
Future-proof your investment.
GEMCO's complete product line is designed around a long term philosophy. Whether you're purchasing a new or used GEMCO product, rest assured our engineers manufacture for legacy models.