Slant Cone Mixers
The asymmetrical geometry of the GEMCO Slant Cone Mixer and Blender design offers very fast blend times.
High particle mobility, plus the intermeshing action of materials results in blend time reduction up to 33 percent less than other designs.
In addition, this concert achieves a more precise end product with blend variations as low as ½ percent while maintaining the low profile of the Double Cone vessel design.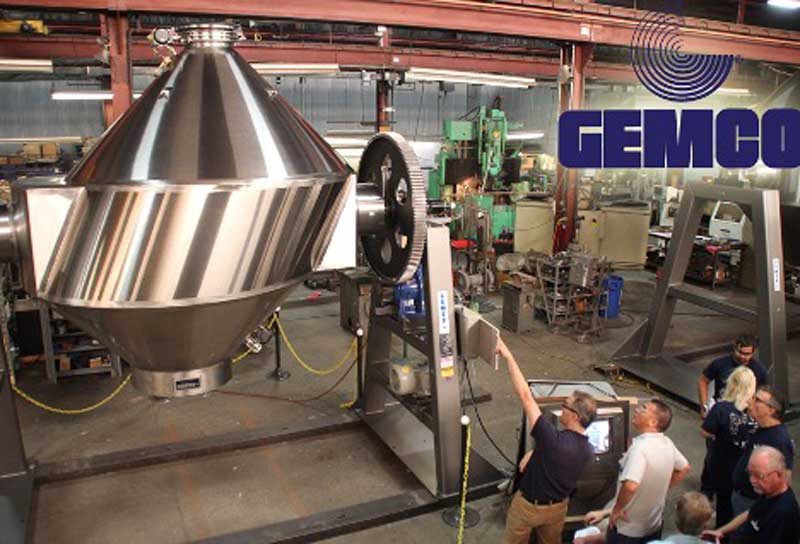 We specialize in development of all things powder for manufacturing industries.
Looking For more Product Resources?
Upgrading is for phones.
Future-proof your investment.
GEMCO's complete product line is designed around a long term philosophy. Whether you're purchasing a new or used GEMCO product, rest assured our engineers manufacture for legacy models.