Slant Cone Vacuum Dryers
GEMCO Slant Cone Vacuum Dryers and formulators are tumble batch dryers that easily manage loads up to 10,000kg.
The totally enclosed vessels allow for better control over the drying process and create a contained, easily-repeatable low moisture, predictable batch result.
The tumble action of GEMCO dryers is undisputedly the most gentle of all dryers.
GEMCO offers everything you need to purchase a turnkey industrial drying system, enabling you competitive and processing advantages found nowhere else. Whether you need a V-Shape, Double Cone, or Slant Cone design we can provide a solution that fits your application. Controls, sensor packages, solvent recovery systems, heating and chiller packages (and more).
Contact GEMCO today and explore world-class tumble drying solutions.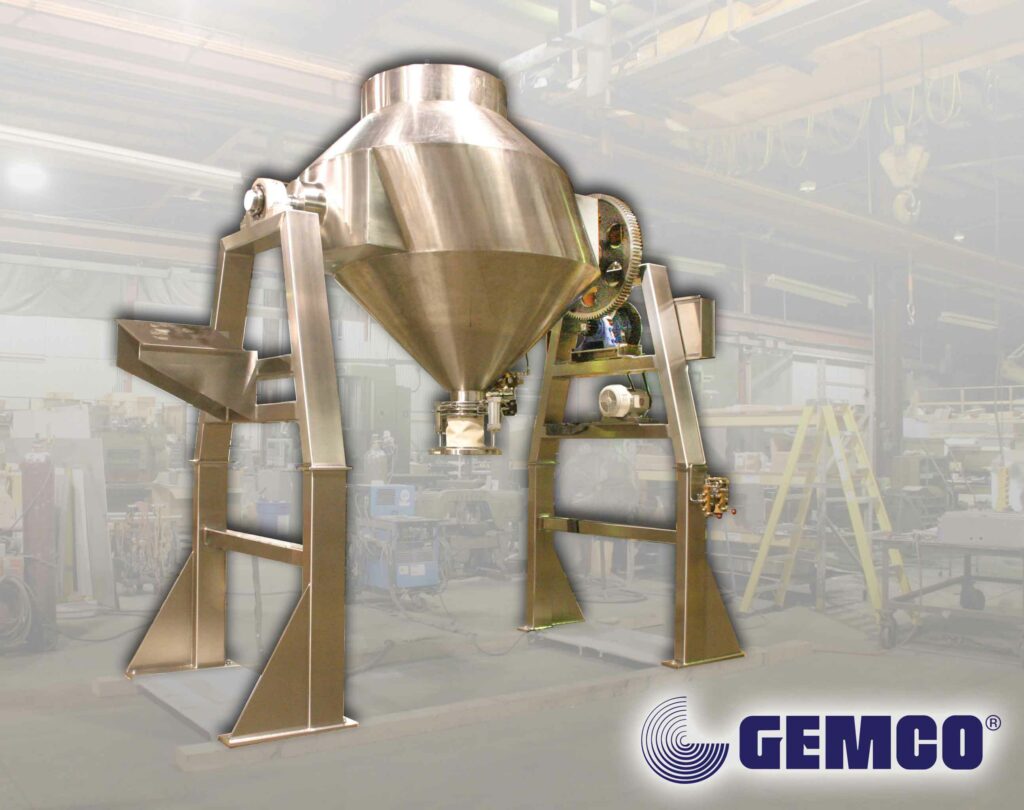 We specialize in development of all things powder for manufacturing industries.
Looking For more Product Resources?
Upgrading is for phones.
Future-proof your investment.
GEMCO's complete product line is designed around a long term philosophy. Whether you're purchasing a new or used GEMCO product, rest assured our engineers manufacture for legacy models.