V-Shape Vacuum Dryers
GEMCO V-Shape Vacuum Dryers and Drying Systems are very popular in a wide range of industries.
They offer both shorter blending and optimal drying times.
The V-Shape's precise final batch output is achieved by the constant dividing and intermeshing particle movement provided by two inclined cylinders. The tumbling mix and dry action result in blend variations of an impressive 1-2%.
Each cylindrical shell on the V-Shape Vacuum Dryer has an access cover for easy material loading, unloading, and cleaning.
The V-Shape Tumble Dryer, like all tumble machines, requires low maintenance and consumes little horsepower.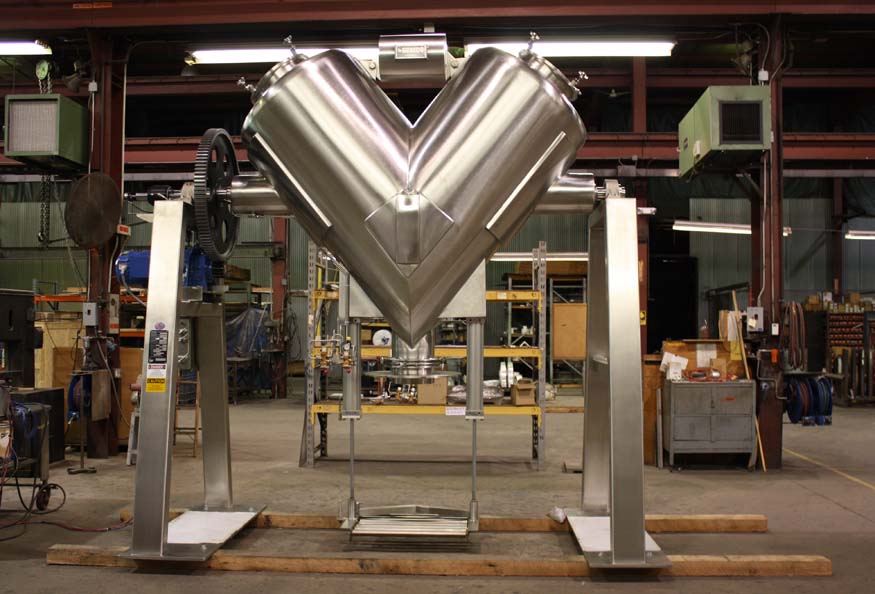 We specialize in development of all things powder for manufacturing industries.
Looking For more Product Resources?
Upgrading is for phones.
Future-proof your investment.
GEMCO's complete product line is designed around a long term philosophy. Whether you're purchasing a new or used GEMCO product, rest assured our engineers manufacture for legacy models.